Minneola USD 219 Bond Project Information
Welcome to the 2023 Bond Project information page! You'll find all the facts about the district's proposed bond project here, and we will update the content periodically until the November 7 election. If you don't find the information you're looking for below, check back in a couple of weeks, or contact Lance Custer at lcuster@usd219.org.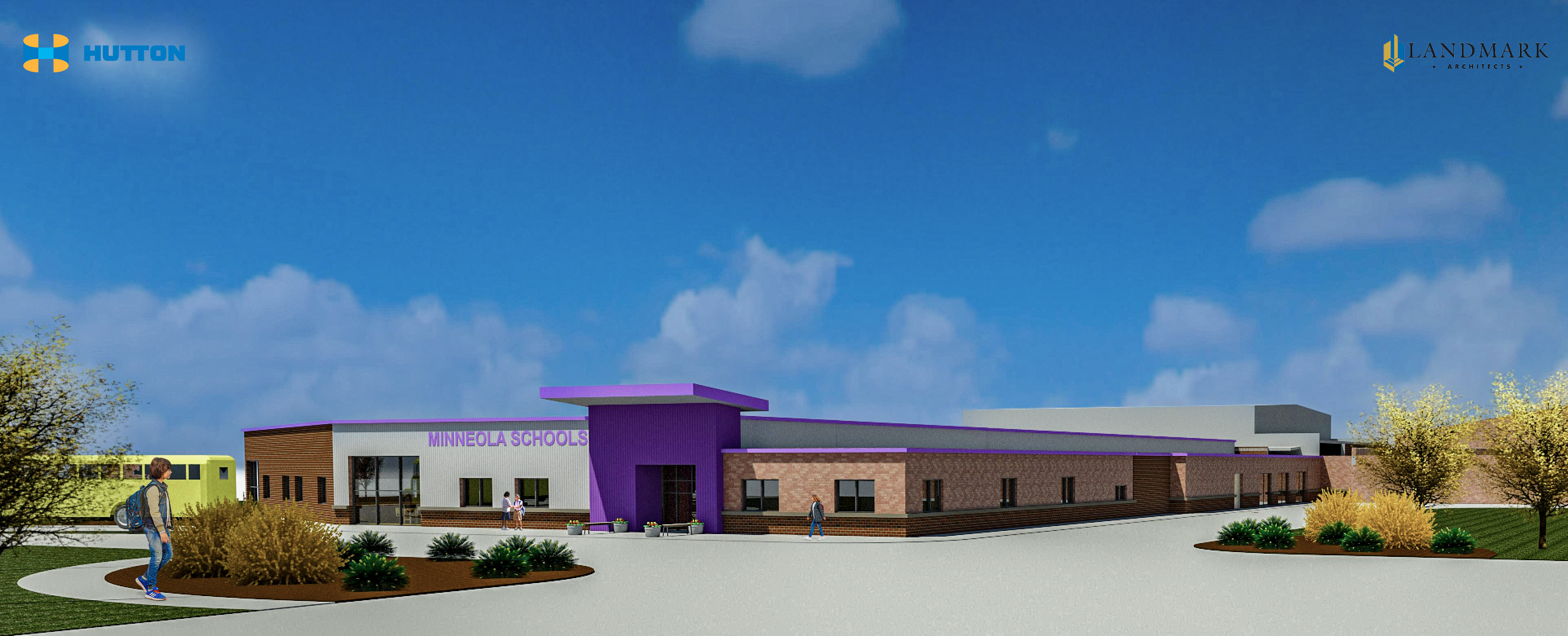 Rendering 1 (uploaded 10/16/23)
Minneola USD 219 Bond Project Frequently Asked Questions

What is the bond project?
The bond project has many facets and all are focused on safety and student learning and enrichment. Improvements include a storm shelter; secure entrances; construction of new classrooms and supportive spaces; new elementary offices and playground; and demolition of spaces and infrastructure that are at their end-of-life and cost too much to maintain.

Why is this bond being proposed now?
Buildings in Minneola lack adequate classroom and support spaces for today's students and the students of the future. Education in general has evolved, and the buildings were not constructed for teaching today and into the future. Multiple infrastructure systems are past their end-of-life – far more than we can afford to fix with capital outlay.

How much will these improvements cost?
The USD 219 Board of Education, with feedback from the community survey and steering committee, unanimously approved a resolution to hold an election for a $15million bond to pay for a proposed $17million in improvements listed above.

When will I be able to vote?
The bond question will be on the November 7 general election ballot for all voters in the USD 219 district.

Where can I find updates about the project?
The district will update this page periodically as additional information is available, so check back here. We will also hold community forums. We will post information about those here and on our Facebook and Twitter pages.
Updated 8/30/23

Rendering 2 (uploaded 10/16/23)